Fuel treatment
Aquality is an agent of Innospec Marine & Power Specialties. You can rely on us for fuel treatment in the maritime sector.
You can rely on Aquality for fuel treatment in the maritime sector. We are the technical and commercial agent of Innospec Marine & Power Specialties for the Benelux, which means that our customers are also direct customers of Innospec. You can always contact us if you have any questions!
International shipping burns more than 175 million tons of residual fuel (HFO) annually. However, the quality of marine fuel (refinery residues) has deteriorated sharply in recent years.

This is mainly due to the introduction of secondary refining methods and in particular to the increasingly intensified viscosity breaking processes to meet the increasing demand for automotive and aviation fuels.
The quality of fuel influences the processes before, during and after combustion. An unstable quality of heavy oil or lower quality gas oil can lead to contamination in the tanks, premature wear of parts, higher fuel consumption and more polluting exhaust gases. Aquality has knowledge and solutions that ensure reliable fuel quality on board ships and in industry.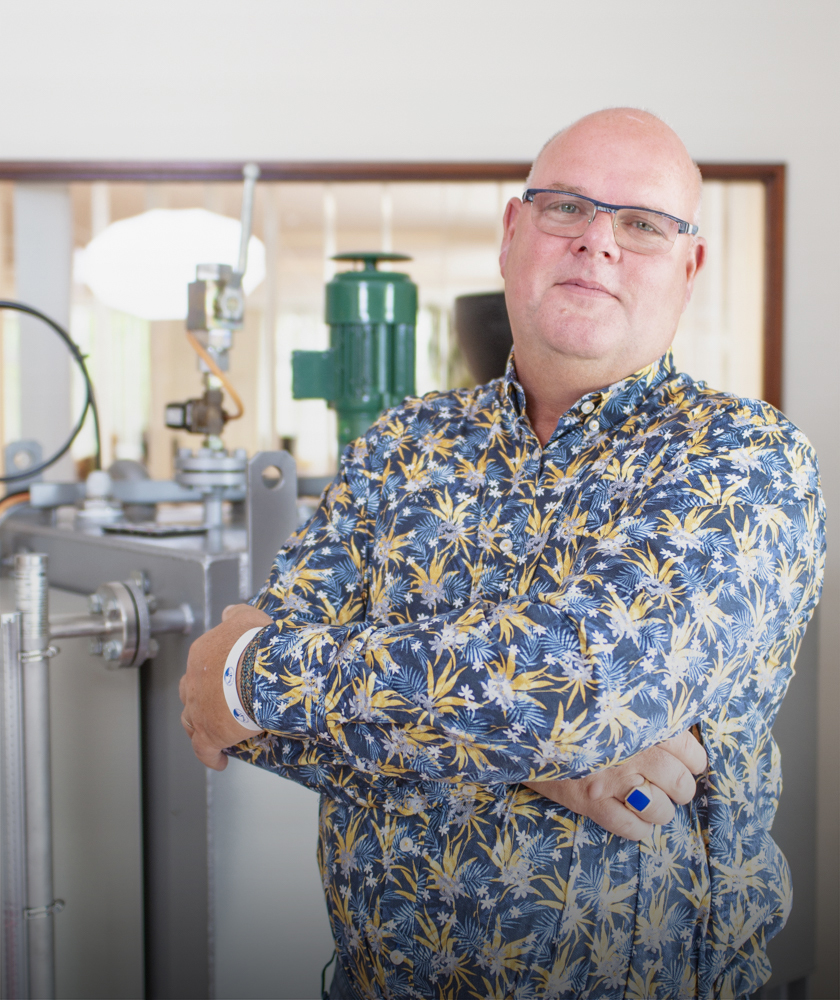 Bert de Boer
Director / Sr. engineer
Tailored advice
30+ years of experience in water treatment
Shipping fuel specialist
Project management
Specialism in process optimization
Our partners Fuel treatment

Want to know more about Fuel treatment?
Contact us for advice, products and information. You can also call 0187 - 492 541.