Dosing, measuring & control technology
We build and supply complete dosing systems of our own design, especially for water and fuel treatment.
Aquality supplies dosing pumps of various brands. We are also at your service in the field of complete dosing systems. Whatever your wish is regarding measuring and dosing technology for water and fuel treatment; we build and supply dosing systems of our own design and according to customer specifications for customers at home and abroad.
You can contact us for:
Selective catalytic reduction (SCR): after-treatment of flue gases with the aid of a catalytic converter. For this we work together with Axces Emissie Technology.
Aquality is a member of the sector organization NMT (Netherlands Maritime Technology).
At the heart of the measuring and dosing installation we use an EWS multifunctional controller type AS 3035 which is built into a plastic switch box, equipped with all necessary components for safe use in accordance with CE standards:
Conductivity measurement with control of the blowdown valve.
Make-up water meter pulse input for the proportional dosing of the cooling water product.
One time-controlled biocide dose with a spray lock for a set time during and after the biocide dose.
The whole is built on a plastic dosing panel equipped with two Prominent Beta4 dosing pumps, equipped with dosing valves and suction nozzles.
The panel is also provided with the necessary pipework with conductivity electrode and holder, flow switch, blowdown valve and the necessary manual valves.
As an extra option, a relay and connection box can be supplied in which the alarms of both dosing pumps and the flow switch are switched through.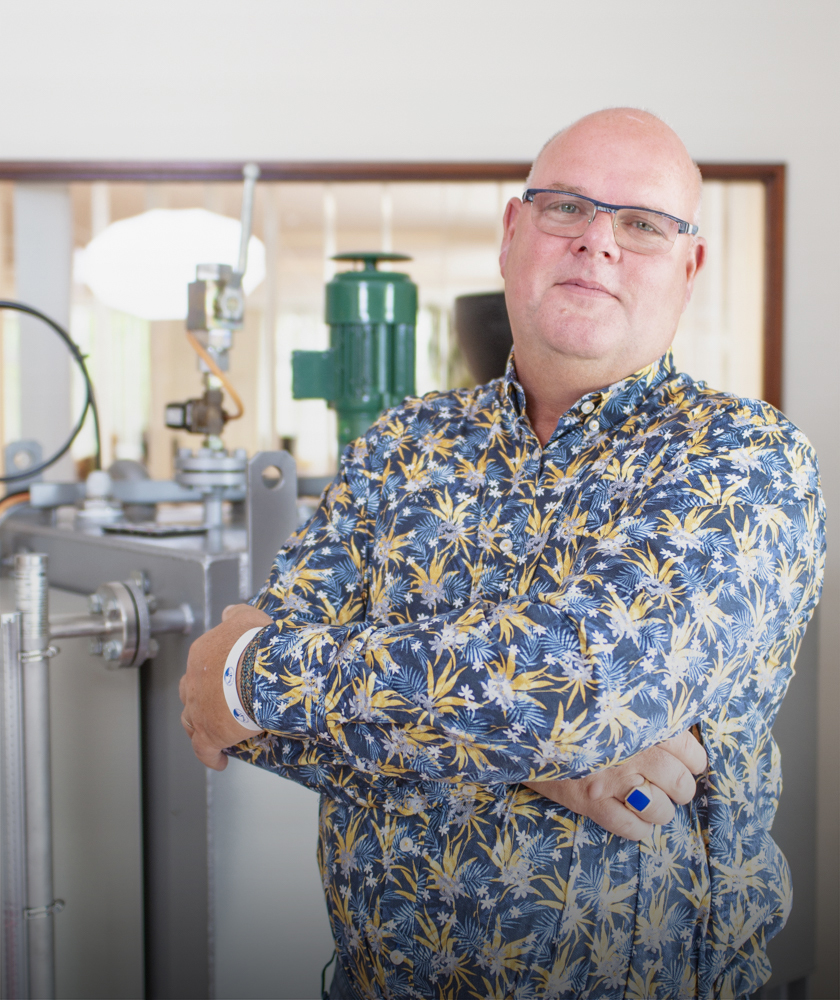 Bert de Boer
Director / Sr. engineer
Tailored advice
30+ years of experience in water treatment
Shipping fuel specialist
Project management
Specialism in process optimization